So at the start of the NCAA Tournament we mentioned being part of a pick 'em bracket challenge with fellow bloggers Ballin' is a Habit (the organizer), Storming The Floor, March Madness All Season, Rush The Court among many others. You might remember a few us us during the old blogpoll days. Well, here are the results so far...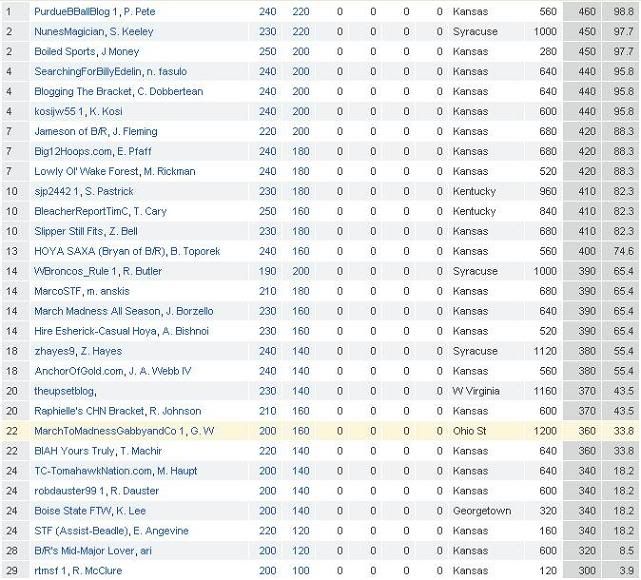 At least we are not at the bottom (which was going on for the first few days of the tournament) but nowhere near the top unfortunately. The interesting thing is all those "Kansas winning the tournament" picks. We came so close picking the Jayhawks as well but the thing that stopped us was just how streaky they were this season. Never was the team of two years ago. Maybe we'll make up some ground during the Sweet 16/Elite 8.

Leave your jokes here.