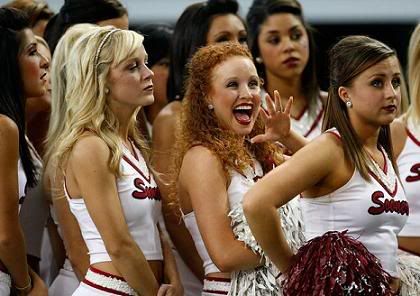 After loses against San Diego, Houston and ugly cheerleaders, Oklahoma catches a breather with Arkansas Wednesday. Storming The Floor has a great look at the Sooners and their extreme over reliance on Willie Warren (complete with chart!). They say the best way to think about Oklahoma is this...


Where do the Sooners go from here? I'm not even sure Capel could answer that question. For now it's just a wait-and-see kind of season.
We tend to agree. We also feel that Oklahoma will be back in the lower half of the top 25 later this season with the sometimes painfully slow emergence of guard Steven Pledger. Don't make a liar out of us.