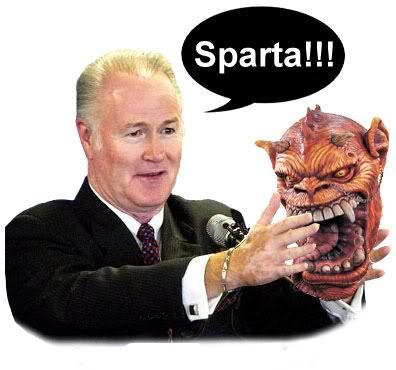 Ex president Richard Roberts approves

Oral Roberts lays the lumber to New Mexico, beating the 13th ranked school in the country 75-66. The Lobos were going for their 2nd 13 win season in school history but ORU founder denied them this milestone from beyond the grave:

Oral Roberts, who died last week at age 91, was honored in the invocation and players wore black, circular patches with his initials on their jerseys. New Mexico ended up becoming the highest-ranked opponent to lose at Oral Roberts.

Of course, if you ask New Mexico fans they would say it's a good loss. Where we come from no loss is "good". Especially if you are an overwhelming favorite.

So congrats Golden Eagles, you so deserve the This Is Sparta award for the week. Don't go crazy with it.