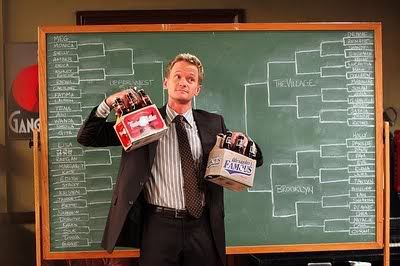 We know that almost every year the NCAA contemplates expanding the Tournament seeding, this time around to 96 teams. Looks to have some financial backing too:

Though the discussions are being characterized as preliminary, they shed a light on the NCAA's thinking as it decides whether to exercise an escape clause in its 11-year, $6 billion deal with CBS, the NCAA's longtime partner.

The idea talked about with TV networks would likely take it from its current field of 65 teams to 96 teams and add another week to the competition, with the top 32 teams receiving byes. The move has been characterized as folding the NIT into the NCAA tournament.

This has got to be the silliest meme out there. Our post title is apt.