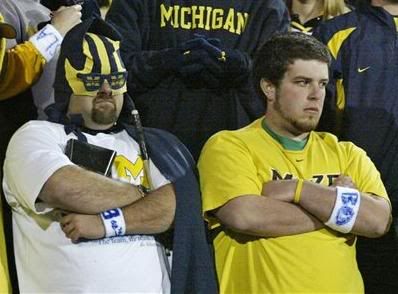 You know you're in a world of hurt when your own coach says he scheduled too many tough games for you and would take it back if he could. Judging by the tally so far coach John Beilein may have a point.

But you gotta give the athletic department credit for being so optimistic that they have the opening rounds of the NCAA tournament
as part of their schedule
. We think the Wolverines will gut out enough wins to get into the NIT but that is it.
Hey, better than Iowa...