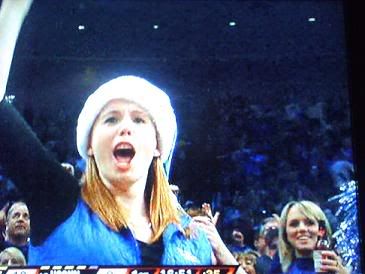 We are starting to believe in the this mix between
Kobe Bryant Dwayne Wade and Jason Kidd
. That UConn / Kentucky game had an NBA type of environment feel to it.
Let us be clear, we do not mean NBA type of PLAY. That would have sucked.
Michael Douglas, Pat Riley, all the stars were out. Insane fans (in a good way), and
once
again
a last minute heroic effort by the freshman that sealed the deal
64 to 61 for the Wildcats
.
We are running out of superlatives here...