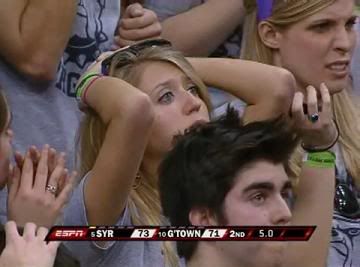 Not again...
1)
Syracuse 75, Georgetown 71
The Hoyas were down 22 points in the second half but had an insane rally bringing it to 70 - 71 with a minute left. Could this be it? Will Georgetown finally win one against the Orange this season? A glimmer of hope? Ah,
noooooo
.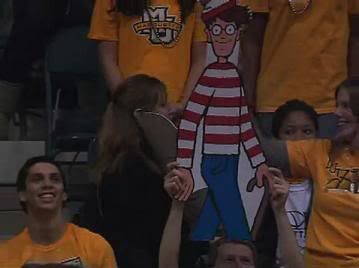 2)
Pittsburgh 58, Marquette 51
Where's winning Waldo? Apparently not at the Bradley Center last night for Marquette. Here you can see the Golden Eagle fans
doing their best Elisabeth Kübler-Ross impression
.