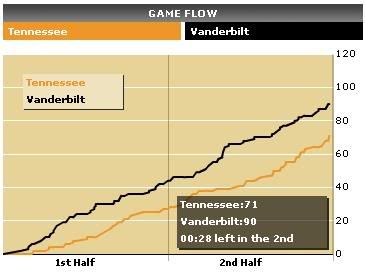 NSFW audio... Tennessee went in and got busted in the mouth by the Commodores. At no point during that game did the Vols get even close to touching them. Correction, the Vols made it a close game in the first minute. Vandy's perimeter shooting was on fire that night. And Tennessee has Kentucky in the next couple of days. Oi vey, coach Pearl.
2)
Virginia Commonwealth at George Mason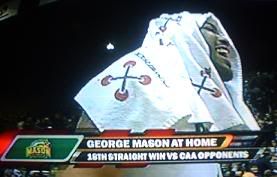 This game started out just like the Tennessee/Vanderbilt debacle. The Rams came out and busted the Patriots right in the mouth leading them by nearly 20 points at the half (sound familiar?). But George Mason just would not die, not with their home game winning streak on the line. They forced overtime and got the win in the end 82 to 77. Tennessee should have taken a page from that.