My tardiness shall be dealt with! First round on me at the Library Bar here in downtown LA.

Hey, maybe next year have a computer fill out your brackets. You suck anyways with your homerism and irrational thought, human.

After correctly picking all four of this year's finalists, the LRMC method has now identified 30 of the last 36 Final Four participants (83 percent accuracy over the past nine years of NCAA tournaments) as one of the top two teams in their region. Over the same nine-year stretch, the seedings and polls have correctly identified only 23, and the RPI identified 21.

Ah, but what about bubble teams and the X factor? And no inhuman box of wires can factor in the madness of a team so jacked to be there in the first place that they slay the Goliath!

LRMC seems to have a particular knack for predicting good bubble teams and identifying the top teams. In addition to correctly picking the Final Four, LRMC also correctly identified several over-rated and under-rated teams as potential upsets. First-round losers Drake (5-seed, LRMC #30), Vanderbilt (4-seed, LRMC #38), and Connecticut (4-seed, LRMC #26), as well as second-round loser Georgetown (2-seed, LRMC #12), were all picked by LRMC as significantly over-rated teams.

So pick yourself up a LRMC and then go to Vegas. Prosper!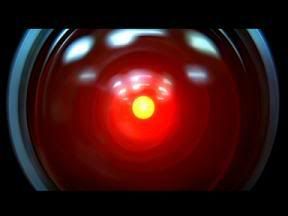 Hello Dave... I see you had Texas in the Final Four. Human mistake.

Memphis coach John Calipari brought in Jesse Jackson to talk with his team before their game against UCLA. That in itself wasn't a big deal to me, but some of the comments that were posted were amusing.

From "Unitas": That's it....you are done. Stick a fork in you. The timer has sounded. You are finished.

How else can you describe a team that has been addressed by the most overrated mouth in the United States, Jesse Jackson.

I thought Memphis had a shot. They were playing very good basketball. If I were Calipari, I would demand equal time. Please, oh please, let Jesse talk to the other three teams, too.

It's the only shot we have!

Take care

From "jacobthedog": that's a confusing post...i think his point is that unitas is gay, maybe gay with jackson???

America, FUCK YEAH!

Finally, we bring you this:



We like this video not because of the sappy montage of the four teams who made it to the Final Four this year, oh no. We like it because the slide show is set to Europe's "The Final Countdown"!!!!! Classic 80s glam metal, you know you love it.