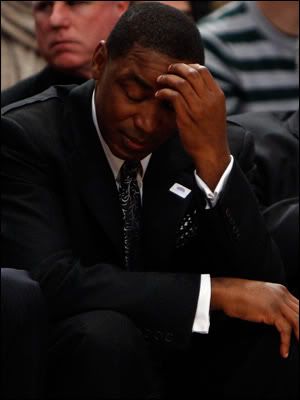 North Carolina doesn't give a shit about Isiah Thomas' mother, beats FIU like drum.

Deon Thompson scored 20 points to help No. 6 North Carolina spoil Isiah Thomas' college coaching debut and beat Florida International 88-72 on Monday night.

His debut came on the same day his 86-year-old mother, Mary, had open-heart surgery in Chicago. He spent Sunday with her, then arrived in Chapel Hill early Monday for the Golden Panthers' shootaround at the Smith Center. He said before the game that he expected to return to Chicago on Tuesday.

And on another note we are back now, in full posting mode. Moment of Zen Wednesday to begin next week.