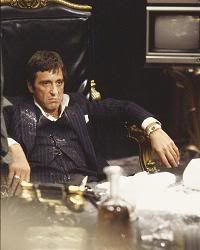 We were seriously discussing waking up at 2 am tomorrow to watch our beloved Aztecs take on St. Mary's as part of ESPN's 24 hour College Basketball Tip-Off. And we were damned close to saying yes. We were ready to get some cocaine Red Bull and call in late to work. Until we read this:





Oh yeah, we're gonna lose. Whenever people are expecting us to win we never fail... to disappoint.

Hopefully they'll prove us wrong.