Dr. Saturday is money. Hat tip to you sir for calling our attention to this article from ONIONS!!! Sorry, The Onion. Got a little Raftery in us.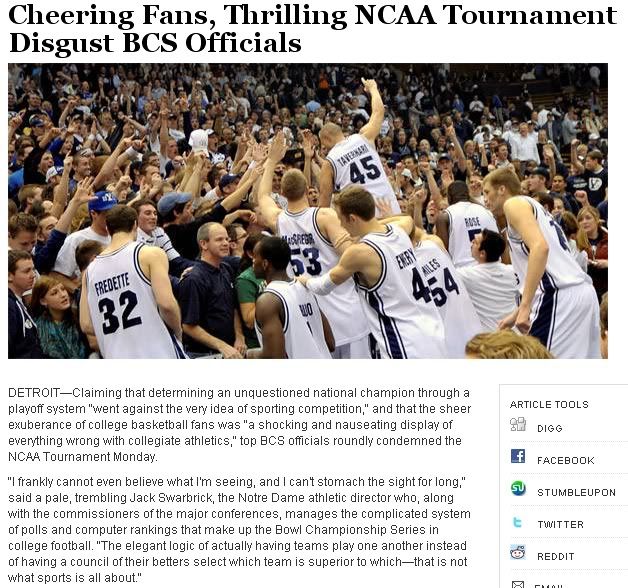 Again, The Onion shows us what true genius is about.

We will be going to Vegas this weekend to watch the Final Four among other things. Actually by the time you read this we may already be in our cars driving there (thank you auto post). We don't think our room has internet access because we are too cheap. But if it does, then expect some posts from Sin City during the games. Expect some cheesecake photos as well because one of our hobbies is making fun of that ONE drunk girl at the casino bar.