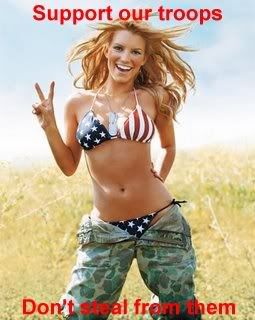 Norfolk State forward Brandon Monroe must be bored (and broke). But we have to give him style points for organizing a scam where two of his bitches set up a couple of soldiers for the jackin'. And yes, it seems like little people were involved too.

In an affidavit for a search warrant filed in Norfolk Circuit Court, police wrote that while investigating an April 3 robbery at hotel on North Military Highway, they spoke with Jourdan Ellison who told them that she and Shannon Jordan "were sent out to find two victims to rob."

"They met two military members at a bar and lured them back to the Americas Best Value Inn where they were robbed at gunpoint," Detective F. E. Curott wrote in the affidavit.

Ellison told police that Brandon Monroe, and Lyndel Gamble, who goes by the nickname "Little Folk," and a third unidentifed male whose nickname is "Little Man," had committed the robberies, Curott wrote in the affidavit.

Police arrested Brandon Monroe a short while later and he told them "he was just the driver during the robbery," Curott wrote.

Wow, how does the school feel about this?

"It is extremely unfortunate that this has happened," athletics director Marty L. Miller said.

Enough said.