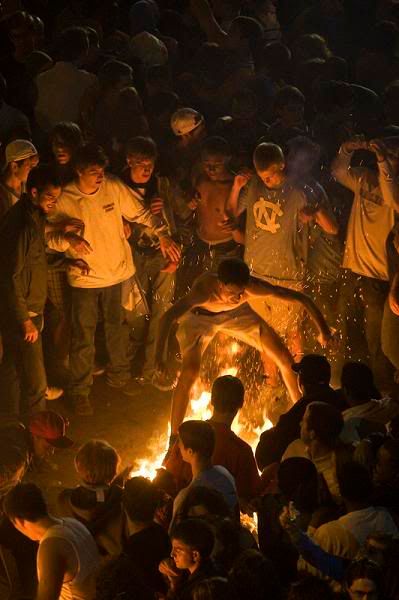 Congratulations to the University of North Carolina Tar Heels for beating
Michigan State in the championship game!
Some burn things to remember. Others
burn things to forget.
EAST LANSING, Mich. (AP)—Authorities have reported 12 fires and 21 arrests in the city that's home to Michigan State University after its basketball team lost the national championship.
You will not believe it but a few of us miss this game completely. Life happens sometimes in the most cruel and unusual ways. So no post game analysis for us. And now we are done and the harsh reality of the off season is upon us. We always advise you to take care of the things you neglected during the season. Like your wife. Your kids. They probably miss you.
And this blog will switch to our off-season posting schedule starting today. Our rules of engagement will be posted tomorrow!