This looks like an exciting day of hoops...

1) Michigan at Ohio State. Greg Oden shows Mas Chingón the full power of a grown man.

2) LSU at Tennessee. The Tigers are on the floor, battered and bruised. The Vols will win with home court advantage and their crazy coach.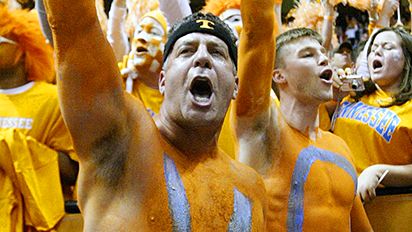 Yes, that crazy coach...

3) Air Force at San Diego State. Call me Judas. Call me Benedict Arnold. Call me a Contrarian (since it seems like every handicapper is picking SDSU). Air Force will show the Aztecs what it sounds like when doves cry.


They'll feel the heat...

The players in that Wyoming/New Mexico State fight had their suspension extended. Good job by the Conference.

Speaking Prince and all things San Diego, I will be down there this weekend, just for a weekend get-away. So I'll probably (depending if can drink my wife under the table or not) miss Saturday's games. But once again, I'll read up come Monday.