What started as a friendly game of basketball between the Georgetown Hoyas and China's Bayi Rockets turned real ugly real fast as a full scale riot erupted on the court: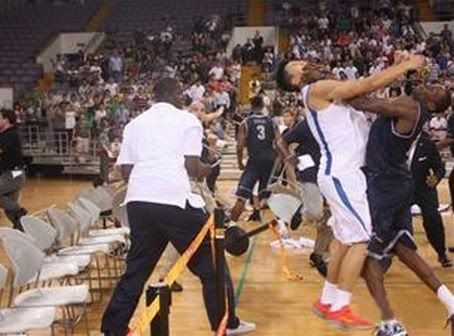 A woman sitting in the Georgetown fan section directly behind the bench implored Chinese police to try to calm the situation, saying someone was going to get hurt. The Chinese police had been watching the tensions escalate to the point of physical confrontations but made no attempts to break up any of the fights taking place on the court.
Well, you know what we always say... Don't go to foreign countries.