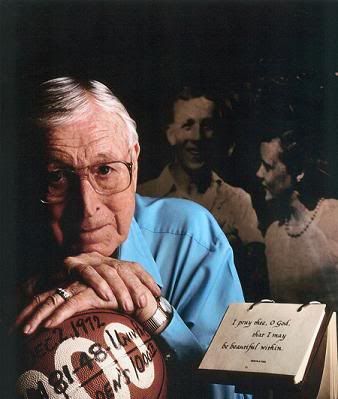 John "The Wizard of Westwood" Wooden - 1910 to 2010

Won 10 NCAA College Basketball Championships with UCLA
7 of them consecutively
Revolutionized coaching
Never swore even when angry
Married his high school gal
When she passed away in 1985 he never remarried
Almost every single college basketball coach today list him as an influence


And now, he's gone.
We saw a wonderful comment on another site:
A great coach but a better person. Our loss is heaven's gain. I would pay to see his eyes when he meets up with (his wife) Nell again.
Yeah, we're tearing up now.